Dental Library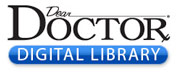 It is our great pleasure to provide you with the Dear Doctor - Dentistry & Oral Health Dental Library. Written exclusively by the foremost dental educators and clinicians in the field of dentistry, this library provides you with the latest developments and advancements on all aspects of dentistry to help you make the best decisions for your dental health. Such decisions can change not only your smile but your life for the better. If you have any questions after exploring the library, please feel free to ask our team.
You can get started by either searching for a dental term or procedure in the search box to the left or you can view some popular articles below. Once the articles open, please feel free to print, email and share them with your friends and family.
Other Articles of Interest

TMD - The Great Impostor
This "chameleon" of dental disorders manifests in a variety of ways, including joint pain, sinusitus, ear pain, tooth and headaches. The causes of TMD, its signs and symptoms and what can be done to treat this common disorder... Read Article

Bad Breath - More Than Just Embarrassing
The bane of humans for thousands of years, bad breath may be no more than the result of poor oral hygiene - or a sign of a more serious, underlying condition. Get the facts on what causes bad breath, and what you can do about it... Read Article

What is Tooth Decay? - And How to Prevent It!
Tooth Decay is an infection, and many people don't realize that it is preventable. This article is the first in a series about tooth decay, perhaps the number one reason children and adults lose teeth during their lifetime. Explore the causes of tooth decay, its prevention and the relationship to bacteria, sugars and acids... Read Article

The Impact of a Smile Makeover - What does it really mean?
Americans are catching on to the emotional and social importance of a healthy, beautiful smile, and they're seeking out ways to improve their smiles. Learn why and what a change could mean for you... Read Article

Oral Hygiene - Dental Health for Life
The best tools for maintaining your oral health and minimizing dental problems are a quality toothbrush, toothpaste, a roll of dental floss, approved mouthwash and good diet. Unfortunately, myths and folklore abound on how and what to use to best effect. This article cuts through the confusion with a winning game plan for oral health... Read Article
About Dear Doctor - Dentistry & Oral Health
Dear Doctor magazine is a quarterly publication written exclusively by dental health care professionals for the education and well-being of you, the general public. Written in uncomplicated language, Dear Doctor provides information that is accurate, authoritative, and trustworthy on all aspects of dentistry.
Enter to win Dear Doctor's Smile Makeover contest by visiting www.DearDoctor.com/makeover/.
To learn more about Dear Doctor magazine visit www.DearDoctor.com. If you are interested in subscribing to the magazine and receiving it at your home visit www.DearDoctor.com/subscribe/.
Copyright © 2009 Dear Doctor, Inc. All rights reserved. Copying or reproducing any text or graphics is strictly prohibited.